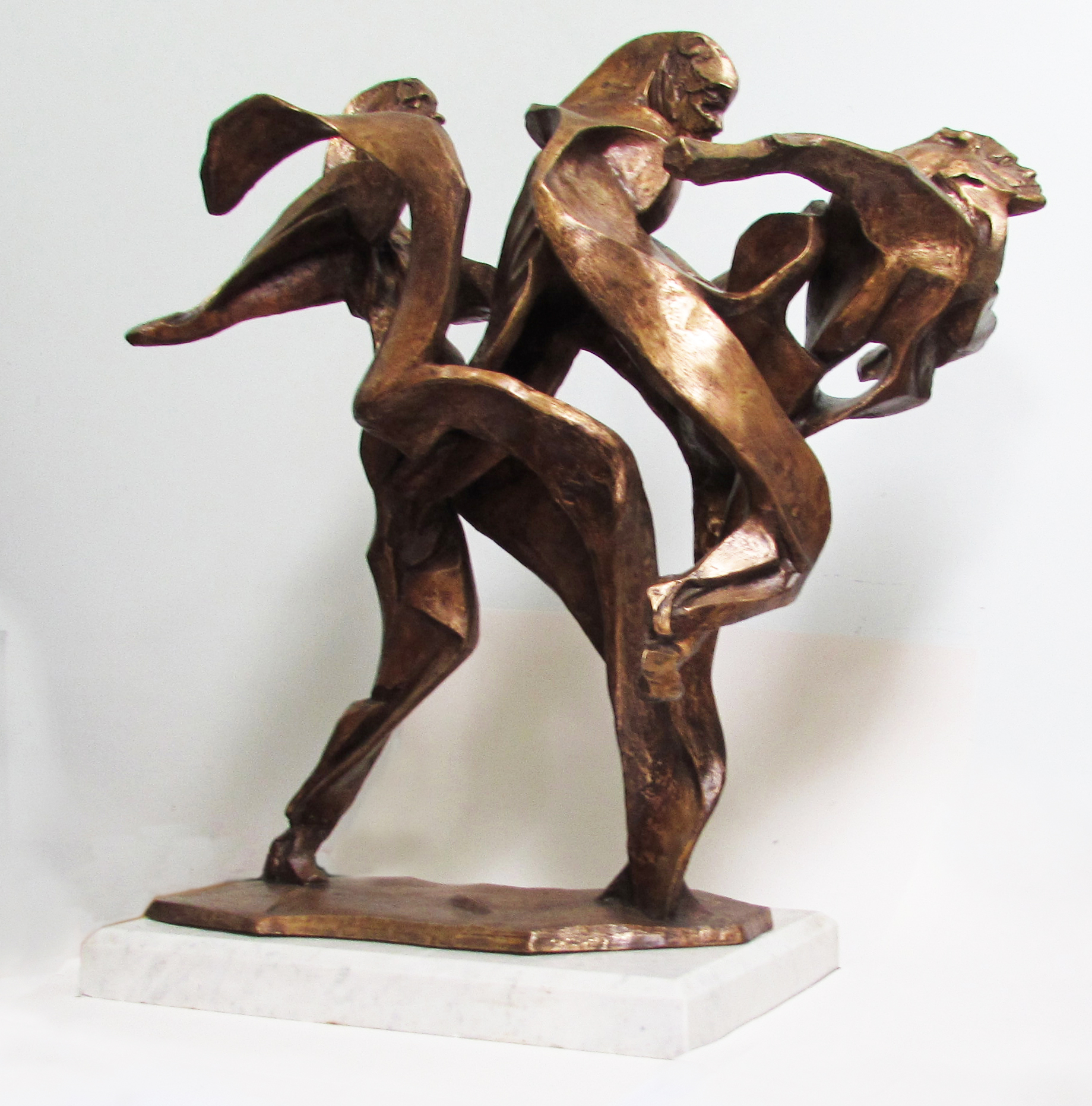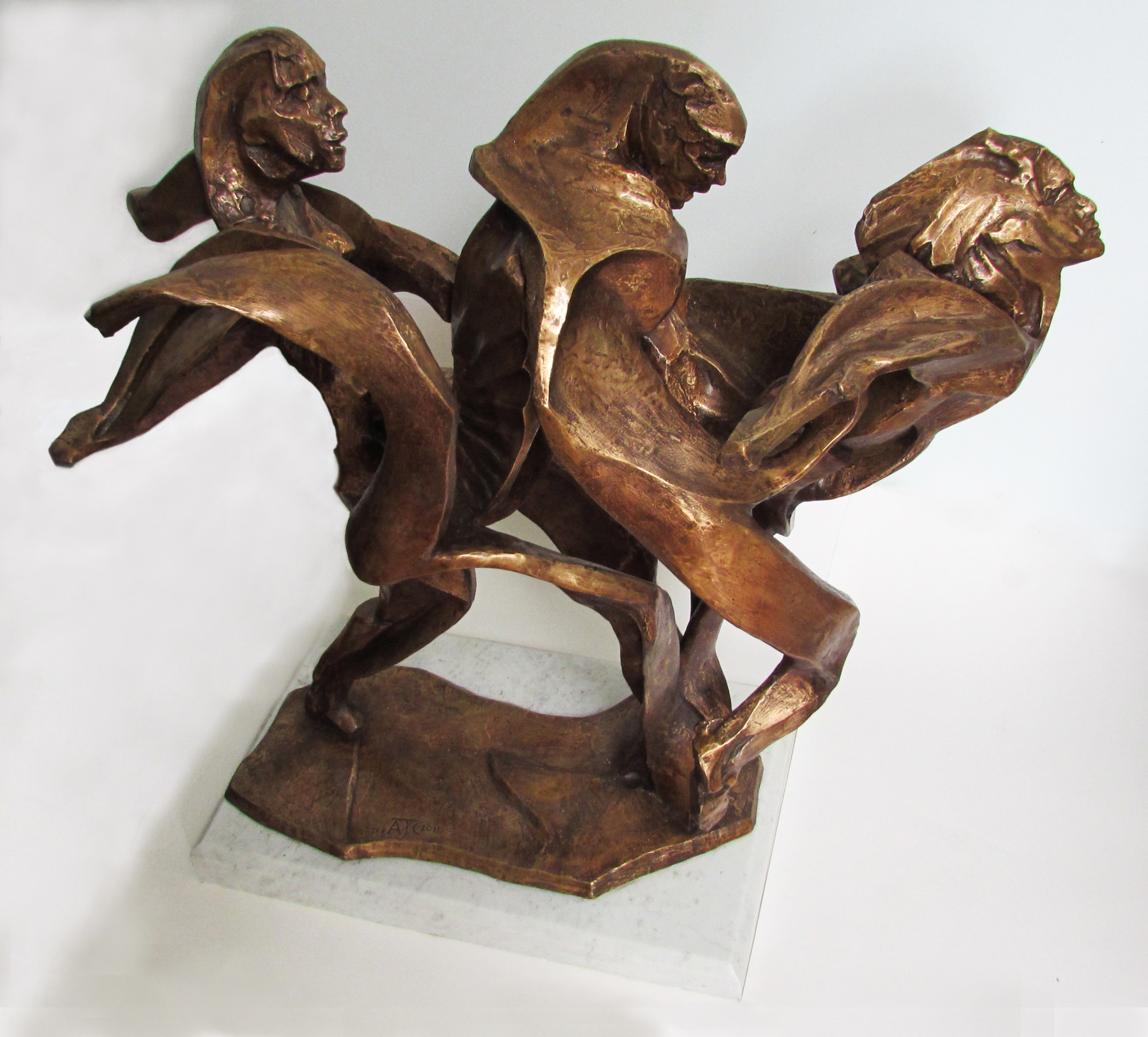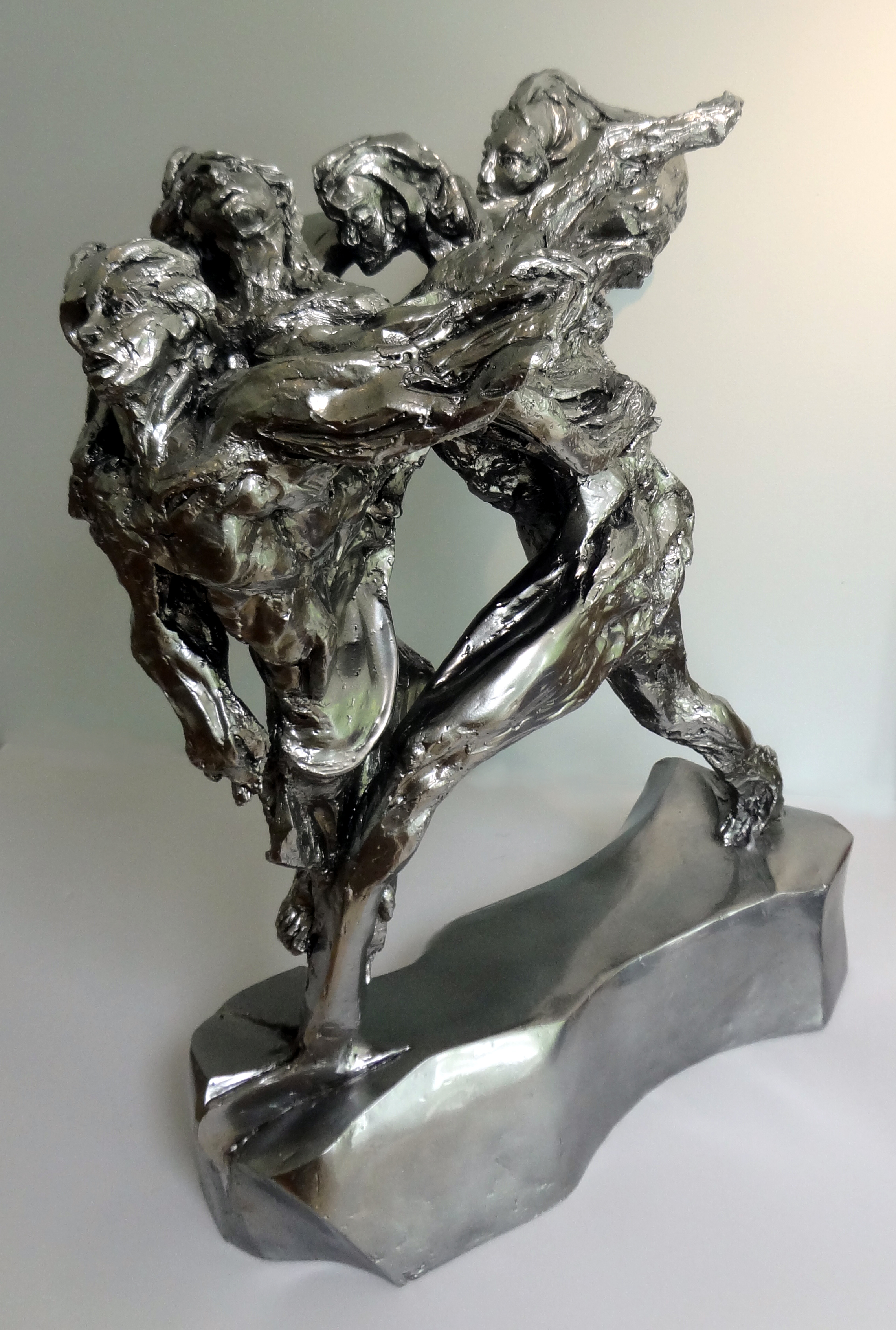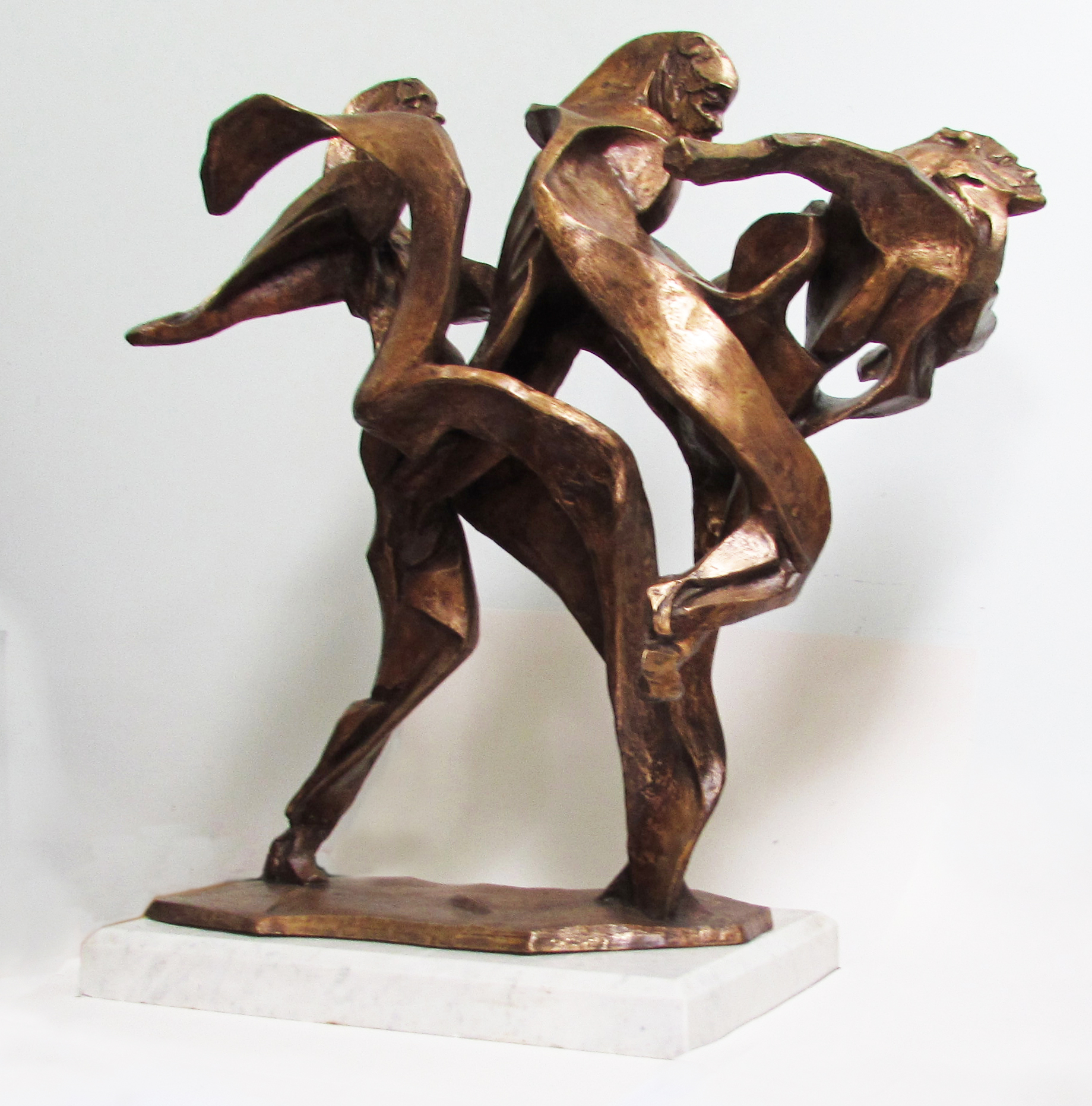 Movement
I always like to give a dynamic quality to my work, so that it exists in it's own right, and is not just an inanimate object.
Bronze figures, set on polyhant stone.
Edition of 8
76 x 70 x 37 cm
Weight 80kg
£12,000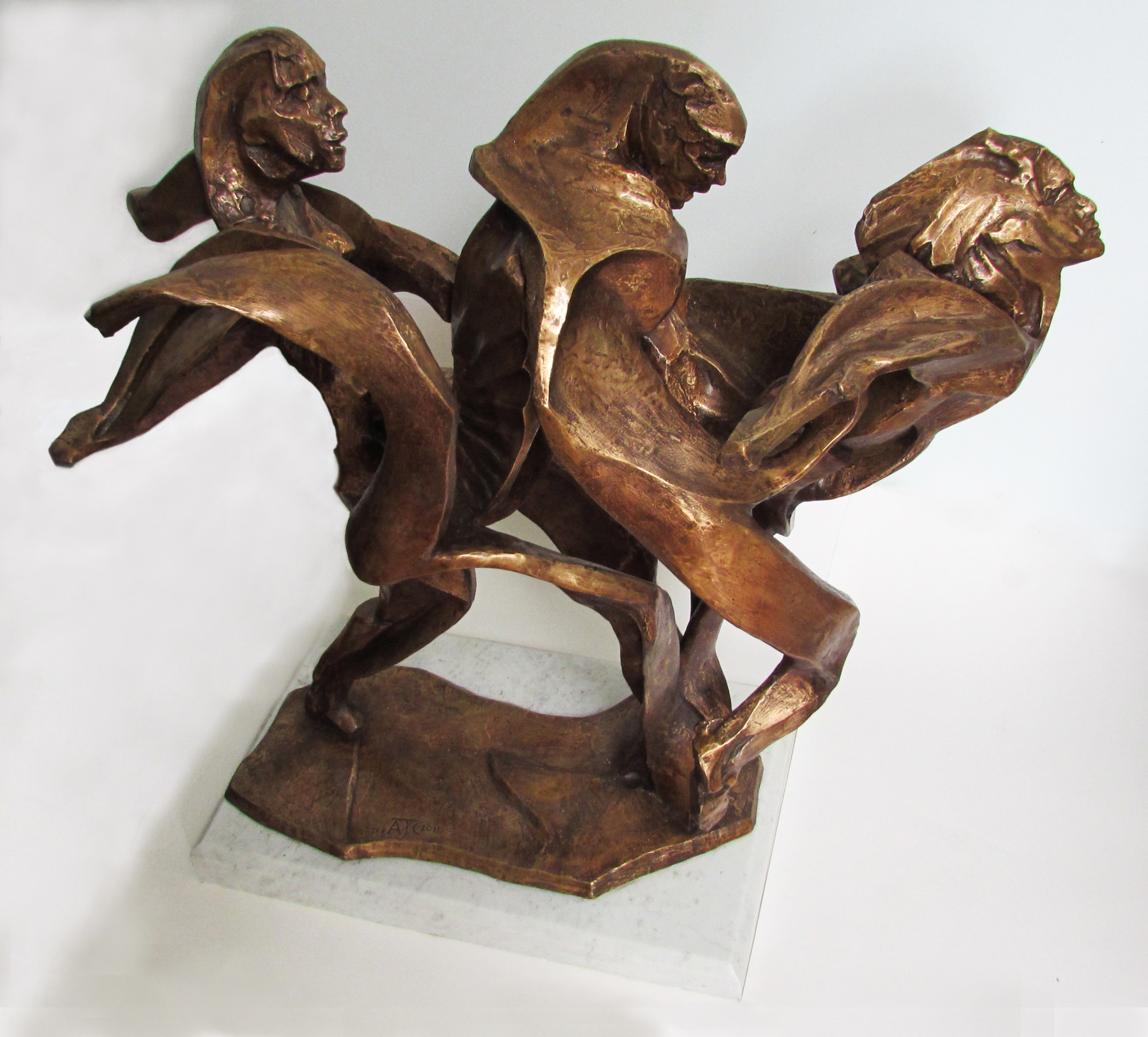 Currents
This is inspired by the flow of the wind, and the way it seems to be a living entity, choosing its own path and movement. It is currently in wax, and will be cast into resin bronze, or solid bronze if required.
Wax for resin bronze/bronze. Limited edition of 8.
70 x 90 x 40cm
£3500 in resin bronze
Solid bronze - price on application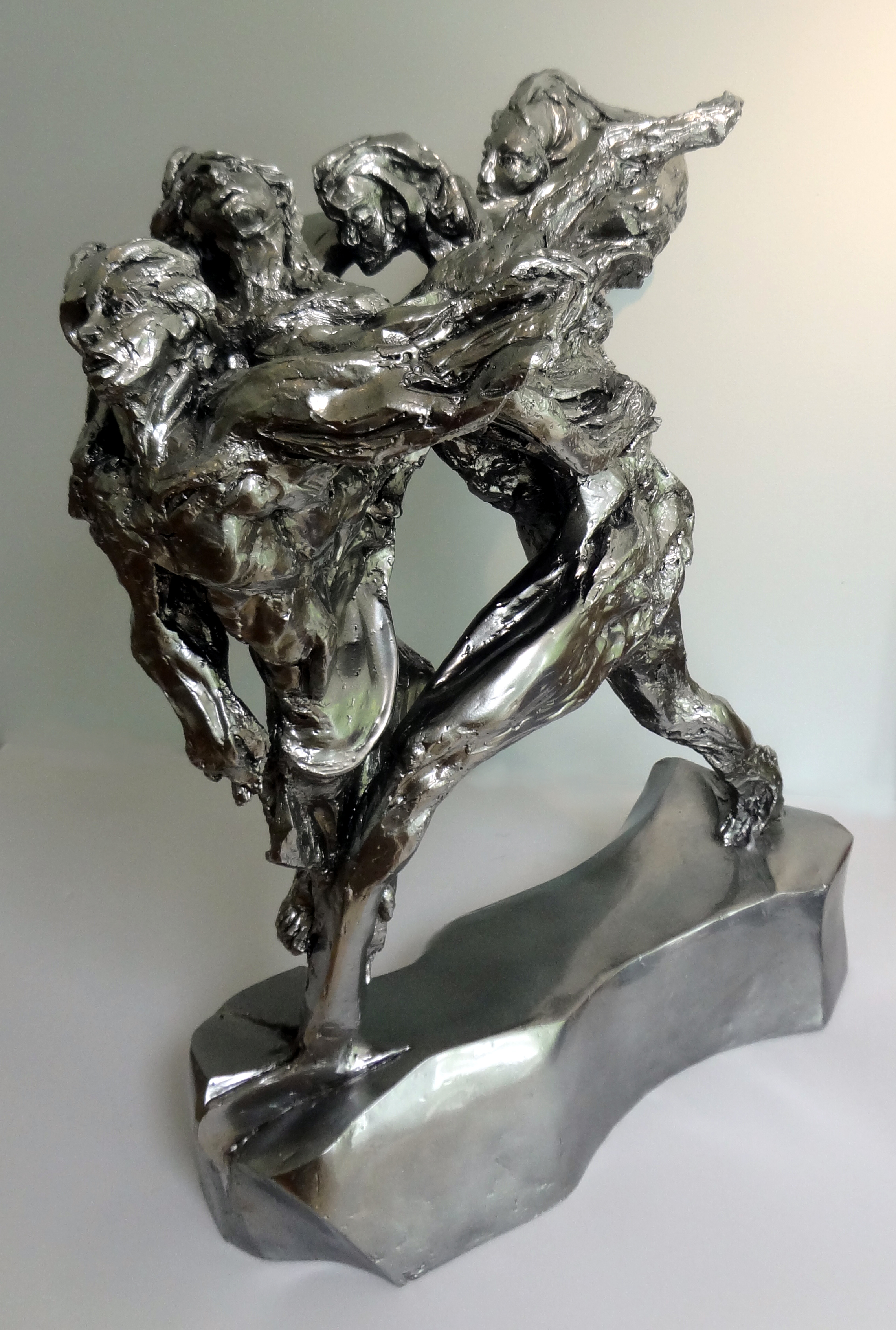 Kinetic Flow
This is again inspired by movement - the "whoosh!" as someone runs past you!
Black resin and chrome, also available in bronze.
Edition of 8
64 x 64 x 35 cm
£3500
The leap Forward
This piece was inspired by Eadweard Muybridge's photographic studies of motion, and early work in motion-picture projection. I wanted to incorporate the feel of one figure's changing alignment as it moves through space.
Cut and welded bronze, on a limestone plinth. Unique.
70 x 40 x 25cm
£4000